It's the last Friday before school starts. Time to get back into routines and schedules and time to enjoy the last long weekend of the summer. But who wants to worry about what to make for dinner. It's a constant challenge in our house to figure out what to have for dinner. One of my goals it to eventually have all my meals planned out for the week/month ahead. Until that's a reality I just go day by day and by whatever I have in the fridge. So I thought I would share a couple of staples in our home that are easy, quick and very cost effective. And the kids like them too!
Navy Bean Soup
- this recipe come courtesy of
Honey Bee Hams
. If you haven't tried them....you have to! They are by far the best tasting. Being on a limited budget, we do not purchase their whole hams. But you can buy their ham bones which are perfect for this recipe. And I just happened to have one in the freezer. Sometimes they even have sales on the bones so take advantage when you can. They are huge and meaty and perfect for soup.
1 Honey-Bee Ham bone
1 lb Navy Beans -
I didn't have navy beans so used black-eyed beans instead
4 Quarts Water
3 - 4 Potatoes (diced)
1 Medium Onion (diced)
4 Carrots (diced)
1 Can Whole Tomatoes
4 Celery Stalks (chopped) -
I didn't have any so I skipped the celery and it was still delish!
In a 6 quart pot, combine all ingredients and bring to a rapid boil. Lower heat and let simmer for 2-3 hours or until cooked. Season to your particular taste. ENJOY!
This recipe makes a LOT of soup so make sure you have a big pot. I started to put the ingredients in my slow cooker and then realised that with just the beans and water it was about to overflow. This soup is tasty and filling. It also freezes well so I always have a few tubs stashed in the freezer to pull out for a quick lunch or easy supper.
Mini Bacon Wrapped Meatloaves
- whoever came up with this idea is pure genius! A little meaty cupcake...who wouldn't love it. So really, you can use your own meatloaf recipe and make it into cupcakes instead. I've never really used a recipe for meatloaf; just grabbed whatever I had available and threw it in the oven. So mix up your old family recipe and form into balls that will fill fit into a cupcake pan. Take one slice of bacon and wrap it around the edge of each cupcake hole and then put your meatloaf ball inside. A standard meatloaf with 1.5 lbs of ground beef will make about 12 mini meat loaves. Bake in the oven at 350 degrees for 45 mins to an hour until the bacon is crispy. And then your done. Perfect sized for kids and great for packing in lunches. They are great in the freezer too as you can easily pull out however many you want for a quick dinner. If you want to get really fancy, you can even top them with mash potatoes for the ultimate meat cupcake! Check out this recipe for
Bacon Wrapped Meatloaf Cupcakes!
Oatmeal Salmon Patties
- found this little gem a while ago when I found our pantry bursting with canned salmon. I personally can stand the stuff, but hubby thought it best to have a stash in case of emergency. This little fish cakes are super easy to make and talk about frugal. This recipes feeds me and my hubby and the 2 girls usually with 1 or 2 cakes left over for the next day. Thanks to
Food.com
for the recipe.
2 (7 ounce) cans boneless skinless pink salmon - the salmon we have has both. I leave the bones in and take out the skin 'cuz it creeps me out. Just mash the bones with your fork first.
3/4 cup Quaker old fashioned oats, uncooked
1/3 cup skim milk or 1/3 cup low-fat milk
1 egg whites or 1 egg
2 tablespoons finely chopped onions
1 tablespoon snipped fresh dill or 1 teaspoon dill weed
1 tablespoon margarine -
EEE! No margarine here, I have used butter, but my fave is coconut oil or peanut oil
Directions:
Combined all ingredients except margarine; mix well. Shape to form oval patties about 1/2 inch thick. Pan fry the patties in margarine over medium heat for 3-4 minutes on each side or until golden brown and heated through. Serve hot.
Dig in! Hope you like them as much as we do!

Starting to get hungry,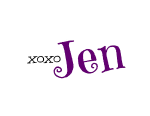 photo credit:
armigeress
via
photopin
cc