I was inspired by my breakfast this morning and thought that you might enjoy a few of my banana saving recipes. A lot of people don't care for or know what to do with brown mushy bananas and just end up pitching them before the fruit flies set in. But before you resort to banana abandonment check out these super fast, easy and tasty ways to use up those browning bananas.
1. Smoothies
- this is the easiest way to use up bananas. Mushy bananas are a great addition to any smoothie by providing some sweetness and a little extra thickening. We don't use a lot of fruit in our smoothies, but the kids love a little banana in theirs. Not ready to make a smoothie in the morning? Just peel the banana and freeze in a container to use for next time. I always have a few frozen at any given time. Great for a quick breakfast smoothie or to whip up some last minute muffins or bread. Speaking of muffins...
2. 5 Minute Muffins
- seriously - 5 minutes! I found this recipe recently and thought it was too good to be true. But after making them I discovered they are just too good...period. I made them with peanut butter, but the next batch will be with
Wow Butter
so my daughter can take them to school. I froze half and they still come out great from the freezer. Just pop them in the toaster oven or just take them out the night before; so delicious and moist. Can't believe they are gluten-free and grain-free. Amazing! Thanks to
Whole Lifestyle Nutrition
for sharing this recipe.
1 cup nut butter (ex. cashew, peanut, almond, and sunflower seed)
2 medium sized bananas (The more ripe, the sweeter!)
2 large eggs
1 teaspoon vanilla (try making your own!)
2 tablespoons of raw honey(or other sweeteners such as maple syrup, stevia, etc.)
½ teaspoon baking soda
1 teaspoon apple cider vinegar
Toppings: dehydrated unsweetened coconut, raisins, flax seed, dark chocolate chips, cinnamon, and/or anything else you can think of. I dotted the tops with blueberries and I'm having visions of strawberry coconut or raspberry & dark chocolate. The options are endless!
Instructions
Preheat oven to 400 degrees F.
Place all ingredients into a blender or food processor. You can also use a stick blender if you have one.
Blend until well mixed.
Pour batter into a greased muffin tin. You can also use a mini muffin tin to make 24 mini muffins.
Add additional toppings of your choice to each muffin and lightly stir into each cup
Cook time: 15 minutes for full size muffins and 10 minutes for mini muffins.
Reheat in a toaster oven for about 4 minutes at 350 degrees F, or eat at room temperature.
3. Chia Pudding
- if you haven't tried Chia pudding yet, you really need too. Chia is a power-packed seed from South America. These tiny mild flavoured seeds are chalk full of vitamins and nutrients. They are full of fibre, omega-3 fatty acids, calcium, manganese and protein and can be added to just about anything. I've used them in smoothies and added them to muffins and cookies, but my new fave is Chia Pudding. When placed in liquid the seeds soak it up and turn to gel. I liken it to a tinier version of tapioca. So here's my super easy Tropical Chia Pudding Recipe:
Ingredients
2 tablespoons of Chia
1/2 cup of Almond Milk (or any other type of milk)
1/2 a ripe banana
1 teaspoon of unsweetened shredded or flaked coconut
* Optional Stevia to taste
Instructions
Mix the Chia, Almond Milk, Coconut (and Stevia if using) in a bowl. Stir every 5 minutes or so to break up any lumps. You'll notice fairly quickly that the seeds start to gel in the bowl. Now some sites tell you to mix the pudding the night before. I've done mine first thing in the morning and it's been ready to eat in about 20-30 minutes. Feel free to add additional milk if the pudding is too thick. If your banana isn't super mushy then simply slice on top. If it's really brown, mash with a fork and mix into your pudding. And voila! A super healthy, tasty and easy pudding for breakfast or dessert. Enjoy!
Tried some of these recipes? Let me know how you like them.
In the meantime, I'll be waiting for my bananas to ripen!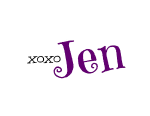 photo credit: Jennuine Captures via photopin cc