This week is the start of many new things. New month, Stella starts school and Alice turns 1! Lots of big things coming up this month and why not some new clothes. But rather than hit the mall we got some 'new' old clothes.
You'd be surprised what you can find used...especially for little ones. They grow so fast that most used clothes are in great shape as they don't have a chance to destroy them. We hit some garage sales, second hand stores and mom to mom sales. Yes there were a few articles we bought new - new shoes and a backpack for Stella's first day of school but we ended up getting some cute 'new' old outfits for a steal. So why not save a few bucks and help the environment too by shopping secondhand. A couple of my fave spots for kids stuff are
Once Upon a Child
and
Whoa Mama Mom to Mom Sales
. What are go-to places for lightly used kids stuff?
My kids aren't the only one wearing slightly used clothes....I'm not too proud to wear someone else's pants! Ha! Have you heard of Clothing Swap parties? I went to one back in the Spring and it was a casual affair. Essentially you and a bunch of friends empty out your closets of all those items you no longer wear or that don't fit and then swap them with other ladies. Everyone laid out their clothes and then we all riffled through everything to pick out 'new' outfits. Recently, my neighbour hosted a swap party and it was a little different and a whole lotta fun. There were about 8 ladies and each person had to bring at least 12 articles of clothes or accessories. Everyone had a designated area in the house to display their wares. The first 45 minutes was spent mingling, snacking, imbibing and scoping out everyone's contributions. Then we each drew a number from 1-8. Person #1 got to pick first from all the treasure and then we would go through all the numbers. Each person had a time limit of a couple minutes to try on and select their item of choice before it was the next girls turn. A lot of laughs and a lot of fun especially when someone scooped the sweater you had been ey
eing all night! Eventually once people had selected most of their must have items it was just a free for all. And all the leftovers were donated to charity at the end of the night. That was my first Switch & B&*%$ and certainly won't be my last. I scored some great clothes and accessories and didn't spend a dime and cleaned out my closet at the same time. Score!
So skip the mall and have way more fun with a clothing swap party! I always love getting a good deal and sharing the fact I got some amazing pieces for free or next to nothing at a second hand store.
Reduce, reuse and renew your wardrobe,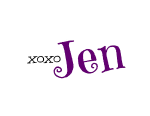 photo credit: the cherry blossom girl via photopin cc