Oh Coconut Oil....how do I love thee? Let me count the ways....
And there's probably a thousand of them. I've been a coconut oil addict for the past few years and I'm OK with that. So I thought I would share why I feel this way about coconuts.
We use unrefined Organic Virgin Coconut Oil in our house. We have a giant tub in the kitchen and a small container in the bathroom and the baby's room. It's possibly the most versatile thing I've ever used.
So here's a few things we use it for....think of all the products in your home it can replace! :)
1.
Cooking
- coconut oil can replace butter, margarine and vegetable oils for baking, frying and cooking in general. Especially delicious when used for making popcorn! Great in the fry pan as it has a high smoking point.
2.
Lip Balm
- skip the Vaseline or various lip balms in a tube. Just a little bit to soothe your lips...and it tastes delish!
3.
Body Cream
- so lovely to spread over all your parts especially after getting out of the shower.
4.
Face Cream
- I use it as a face and eye cream. Some people advise to put it on at night but I do it during the day with no complaints. A little goes a long way. It's so soft and luxurious and leaves my skin feeling nourished and looking great!
5.
Can help lower cholesterol
- coconut oil is considered a healthy fat and can actually help lower your cholesterol. Put it in your smoothie or use it in a stir fry.
6.
Diaper cream
- yes you can chuck your icky petroleum based diaper cream and use some coconut. With it's anti-inflammatory, anti-bacterial and anti-fungal properties it's great for baby bums
7.
Deodorant
- use it on it's own as a natural deodorant or why not make your own with some lovely oils for a
yummy smelling armpits!
8.
Sunscreen
- yes you can use it as a natural sunscreen and to build up your own sun-tolerance. It's got about an SPF 4.
9.
After Sun Care
- spent a little too much time outside? Then rub on some coconut oil and turn that pink into a lovely golden brown.
10.
De-frizz
- use a tiny dab on those split ends or frizzy hair post-shower and enjoy gorgeous shiny locks
11.
Shaving Cream
- perfect 2-in-1. Shave with is and no need to moisturise after as it's already done!
12.
Foot Care
-slather it on to those tired toes and go to sleep with some light socks and wake up to beautifully moisturised feet.
OK...so you probably get the point by now, I could go on and on. A simple Internet search will give you thousands of uses for this amazing oil.
So why not ditch some of those gross chemically products and just use one. Think of the space you'll you'll have in your vanity or pantry! What's your fave way to use
Coconut Oil
?
Cuckoo for coconut,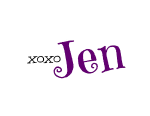 photo credit: Swami Stream via photopin cc