Running to take the kids to school, then groceries and errands and then Pilates class or a quick jog...just a regular busy day. No time for a bunch of wardrobe changes, but you want to be comfy and stylish. So what do you wear to combat all your daily to-do's?!
American Flora
is a line of active wear that emphasizes a woman's true femininity, athleticism and beauty. They create boutique high-performance garments inspired by a passion for dance and the beauty of our natural world. Their smart design and extensive use of eco-friendly Repreve® fabric ensures each piece in the collection provides the ultimate combination of luxury, comfort and performance.
Recently, I had the pleasure of trying out a few of these amazing pieces. The first thing that really grabbed my attention was simplicity and sheer beauty of their pieces. I also was immediately drawn to their total green integration, from material to manufacturing. Each of their garments is made with recycled Repreve® Polyester fabric – the greenest, most comfortable performance fabric on the market. Their pieces are designed to move, to never bunch, pull or snag.
And yes, it can be worn backwards!
So I put the
Jasmine Tank Top
to the test. I've always found with any of my athletic wear that I'm always fiddling with it during my activities. Tops riding up or bunching and twisting or something rubbing in a weird spot.
First up was jogging. I wore the tank under my running jacket and hit the pavement. When I first had it on I wasn't sure what to expect. The tank hit just to my hips, but I've been used to running with long tops as they always ride up on me. So I was really hoping I wouldn't flash my belly while out for a morning jog. I was quite surprised when I didn't spend most of my time tugging at the
tank
. It stayed perfectly in place. And I was really impressed with the fabric itself. It was so soft and supple and it managed moisture and heat very effectively. I wasn't soaked or cold from sweat when I returned and there weren't areas that rubbed or irritated me.
I then took my tank to Pilates class to see how it would perform. And again, I was impressed. There was no bunching or pulling and I was comfortable and able to enjoy the class without having to worry about constantly adjusting the top.
Finally I just wore it around the house, running errands and doing a few chores. Just because it's athletic wear doesn't mean you can't use it for other things. It was a great look paired with jeans and with a little cardigan over top I was ready to run around town. I even threw on some shorts later in the day and cut the grass!
Overall, I'm quite impressed with
American Flora's
pieces. They are functional and comfortable, but I love that they are extremely versatile. How great it is to be able to hit Pilates class and then throw a sweater on and do a couple errands without looking like you just came from the gym? I don't have a lot of closet space so having items that serve multiple functions is key for me.
American Flora
sent me a few other samples from their line to check out. The leggings are amazing! I've never had ones that I wasn't constantly hiking up so I'm thinking these will be on my wish list.
And the
wraps....
OH MY! Online they look like hand painted silk scarves, but they are actually made from the same amazing
Repreve®
material. They are gorgeous, wearable pieces of art. Designed by some very talented New York artists, the wraps are multi-functional and a must have wardrobe piece. I can totally see myself by the pool using this as a cover up or as a shawl on those cool summer evenings and its perfect for travelling. Scarf, shawl, towel, cover up...the possibilities are endless!
American Flora
has really done a fantastic job combining fashion with practicality and beauty and keeping their business green. So try some on, I bet you'll never want to take it off!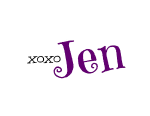 Disclaimer: I received this product free of charge from American Flora for the purposes of this review. The opinions expressed are my own.