It's a busy weekend as usual! You've got dance class, birthday parties, grocery store and family visits. And lugging the kids from place to place and store to store with hardly any time to breathe, let alone grab a healthy lunch on the go. And top it off, you've got some allergies and dietary restrictions mixed in...so what do you do? You gotta eat something!
Well,
Organic Works Bakery
has an entire Grab & Go section. Hallelujah! With ample parking and a central location, it was so easy to pop in and grab a couple things for me and the kids. A Turkey and Swiss Wrap with homemade fig jam for the husband and kids. And some Vegan Quiche and a Seaweed Noodle Salad with Peanut-less Peanut Sauce for me. Don't forget the Raspberry Chocolate and Key-Lime Hemp Muffins for dessert!
What a lifesaver! No more worrying about what to feed the kids or where I can eat with all my allergies and dietary restrictions.
Organic Works Bakery
is completely
gluten-free
and nut-free and has a wide variety of
vegan
, vegetarian and meat dishes. So it wasn't hard to find something for everyone in the family.
A quick stop home to drop off the groceries and eat our Grab & Go before we were out to tackle the rest of the weekend. The kids and husband loved the gluten-free wrap. My Vegan Quiche was savoury and flavourful with a nice creamy texture and the Seaweed noodle salad was out of this world! Ummm, Peanut-less Peanut dressing...AMAZING!
With our bellies full of delicious and nutritious, real food we were back on the road and off on more adventures!
And our only thing left to worry about was who would get the last muffin!
So next time when you're tight for time and looking for a quick bite, but you don't want to sacrifice taste or nutrition, check out
Organic Works Bakery
. There's something for everyone and every taste!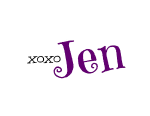 Disclaimer: I am a Brand Ambassador for Organic Works Bakery and was provided these items free of charge for the purposes of this review. The opinions expressed are my own.