This past weekend was Canadian Thanksgiving. A lovely long weekend filled with family, friends and food. I usually look forward to filling my belly with delicious dishes and my spirit with laughter and good times. But this year I was more than a little hesitant.
This year I was hoping to avoid the tables of tantalizing foods and sidestep those awkward conversations about my eating habits. You may remember a few short weeks ago I learned that I'm allergic to eggs and dairy and few other select foods. Needless to say, having multiple feasts to attend was not my idea of a good time. But I realized that heading into the weekend, dreading what was going to be served, was really not the best mindset to have. So I decided to buck-up and take on the dinners like the gluten-free, dairy-free, egg-free carnivore I am!
So here's what I learned and how I survived Thanksgiving:
1. Don't be ashamed of who you are
- too often I find myself avoiding conversations or situations where I will have to defend my food choices. I would say my friends and family are tolerant of my food restrictions, but they don't fully comprehend the choices I have made. So I decided to stand up and be proud of the fact that I made a choice for a healthier lifestyle and that means I don't eat certain things. It also means I'm on the right path to feeling better physically and mentally. So whether you're Vegan, Vegetarian, Paleo or whatever, don't be ashamed; be proud of who you are and what you eat. Don't be all high and mighty, but be confident that your decision is the right one for you. And that's all that really matters.
2. Bring something you will eat
- there's nothing worse than showing up for dinner and not being able to eat anything that's being served. So bring a dish that you will enjoy. Whether you are supposed to bring something or not, the host will be happy and so will you. I brought a lovely vegan squash dish to Thanksgiving. And I was pleased to see that it was almost gone by the end of dinner. I didn't tell anyone it was vegan and made with almond milk and some
Nooch
. But it was gratifying to see that everyone loved it and no one judged it.
3. You don't have to deprive yourself
- regardless of what dietary needs you have, you don't have to miss out on great holiday foods. I've spent a lot of time looking at what I can't eat instead of what I can. Talk about counterproductive! Switching my mindset has made a world of difference on how I view food and social situations. So instead of standing beside the dessert table looking heartbroken, I brought my own dessert. A
Vegan, Gluten-free, Nut-Free Pumpkin Pie
from
Organic Works Bakery
. Heaven! And wow....I was shocked. The pie looked and smelled fantastic! You would never guess it was anything other than a good old fashioned Pumpkin Pie. The crust was light and flaky and filled to the brim with delicious, perfectly spiced pumpkin. My daughter who insisted she didn't like pumpkin pie finally decided to try some after seeing me enjoying a piece. After her first bite she exclaimed that it was DELICIOUS and proceed to inhale the rest. Upon cleaning her plate she promptly asked for more. And that was the consensus from everyone who tried it. I didn't advertise what it was made out of. I just let them eat pie and decide for themselves. If they asked what was in it I was happy tell them it wasn't your average pumpkin pie!
Now that Thanksgiving is done, I'm happy to report I survived and even ended up with a pleasantly full belly and some great memories. Now I'm looking forward to tackling the holiday parties over the next couple months. And definitely looking forward to more pie!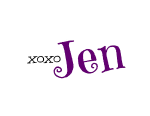 Disclaimer: I am a Brand Ambassador for
Organic Works Bakery and received this product free of charge for the purposes of this article. The opinions expressed are my own.
To see more from me go to www.suburbanhippiehomestead.com
.