After researching what was actually in all my lovely bottles in the shower, I was kind of grossed out and a little frightened by what I had been putting on my hair all these years. (check out my post about
what's in your shampoo
) I really couldn't believe the amount of chemicals and very un-natural things that were in my shampoo. I don't know if I was blissfully unaware or I was just too naive to think about how a shampoo could make my hair look and smell so amazing, but was so toxic at the same time. And so the search began for a safer, more environmentally friendly way to wash my locks.
And what I found was Royal Velvet - an all-in-one Shampoo, Body Wash & Facial Cleanser made by
From the Meadow.
Talk about a multi-tasker....I was already excited about the thought of having just one bottle instead of three on the side of the tub.
So when I picked out this new shampoo, Brenda, the owner of
From the Meadow
was kind enough to give me a little education on using an all natural shampoo. She first asked me if I put junk on my hair. Not sure exactly what she meant, but I figured she was referring to chemicals. And yes, there were many; Shampoo, conditioner, curl enhancer, shine oil and even some hairspray. And then she said something like "it will make your hair feel like crap. It's got to get all the crap off your hair." I had used some fairly natural soaps and shampoos in the past so I really didn't think too much about it.
On the first day in the shower I used only the
Royal Velvet
as my shampoo, body wash and facial cleanser. It's pretty amazing as there are only 4 ingredients in entire bottle. I can't think of very many things I own that only have 4 ingredients. As soon as I opened the bottle I was immediately calmed...inhaling the lovely perfume of lavender in the tub. The
Royal Velvet
has a nice texture and with no artificial colours (or anything) it had a very natural and organic oatmeal colour. There's not a lot of foaming action as it's a natural product free of any added chemicals that give us all those bubbles. But when rubbed between your hands it had a decent lather and wonderful lavender smell. It was heavenly on the body and face and left my skin feeling clean and moisturized. It wasn't drying or irritating and I found I didn't need to use as much moisturizer as I usually would. I'm guessing this is because it's comprised of saponified Oil of Soya and Coconut. Regardless, it was nice not feeling like my skin was parched and a size too small when I got out of the shower.
Now for the hair....
So as of right now I have been using
Royal Velvet
for just over 2 weeks. And as Brenda warned, my hair did feel like crap. The first time I used it I don't think I was fully prepared for the actual feeling. It was like I had rubbed some kind of gunk through my hair instead of shampoo. It didn't matter if I added more, there was no lather and it just felt dirty and slimy. After all, Brenda had told me that it was just all the crud and build up that was coming out of my hair. So I kept that in my head and kept going with my experiment. I usually wash my hair every 2-3 days and kept up this routine with the
Royal Velvet
. It was the strangest feeling...it was like my hair was grimy, but not really greasy. It felt thicker and wasn't frizzy and it smelled fantastic with all the lavender. But about a week into it, I was feeling less than comfortable with my slick look. I visited Brenda at the
Farmacy
and asked her if this was normal and if there was anything I could do. She didn't seemed phased at all and handed me a sample of Calendula soap and told me to alternate it with the
Royal Velvet
.
My hair after 2 weeks of Royal Velvet
I then went home and did a little research on my own about using natural, chemical-free shampoos. And it turns out that yes, all the crud and buildup will come out of your hair...which is kinda gross. Also, the other thing is your hair and scalp need to recalibrate. The regular shampoos strip your hair and scalp of their natural oils, which is why your hair is so nice and soft and shiny, but also why you need to wash it frequently. Since those oils are continually stripped, your body has to work overtime to keep producing them in an effort to keep your hair and scalp moisturized. So when you quit the stripping with the chemical shampoos, it takes some time for your body to realize it doesn't have to produce so much oil anymore. So hence the oil slick on my head.
Now, just over 2 weeks into using the
Royal Velvet
, my hair is no longer greasy. It's clean and healthy and quite manageable. It does feel different; you can feel the natural oils in my hair, but not in a gross way, but more like a healthy, natural, shiny way. I've used the Calendula soap twice when I feel I'm getting a little too oily but each time I wash my hair I notice it feels less and less cruddy and more and more healthy.
As far as the
Royal Velvet
goes, I will say as a body wash and facial cleanser it is heavenly! It cleans without drying and smells divine. And as a shampoo, it is a process...one that will lead you to healthier, happier hair. My husband has been using it as well and hasn't had quite the same tricky tresses I have but that's likely because he has considerably less hair than I! I am quite pleased with the results so far and I can't wait to see what the future holds. And I'm beyond thrilled that I can pronounce everything on the bottle...and it's local and organic. What a winning combination!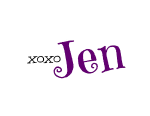 Disclaimer: I received this product free of charge from From the Meadow for the purposes of this review. The opinions expressed are my own.