You may remember my previous post discussing all the nasty ingredients in
diaper cream
. To think that we willing smear that gunk on our precious babes sensitive parts. But no more! We have banished all those petroleum-based toxic concoctions and have been converted to a more natural, holistic product -
Baby Burrific Heal-All.
This cream is part of
From the Meadow
's
Miss Abby Baby Collection
This is a must have for every nursery. And it's not just a diaper cream. This cream does it all; bumps, bruises, scrapes, dry skin and sore spots the Burrific Heal-All takes care of just about everything.
Made with all natural ingredients including oil of Rosemary, Burdock, Heal-all,Yarrow and Aloe.This cream is gentle enough for all your baby's precious parts.
As a diaper cream the Baby Burrific worked wonders. It has a nice natural herbal scent and easily absorbed into baby's skin. And unlike those white petroleum creams it soaks right in and you can rub the excess into your hands to help soothe dry skin. I used it with our cloth diapers and it didn't stain them or make them smell funky like the commercial brand we had been using.
We also used it on the kids never ending parade of bumps,scrapes, and scratches. There were no complaints from the kids and it definitely helped to soothe and heal those sore spots.
The
Baby Burrific Heall-All
cream lives up to it's name and is a great multi-purpose cream to have as part of your nursery and medicine cabinet. And to top it off, it's all natural and safe for even the smallest of babes!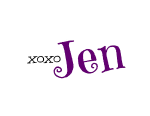 Disclaimer: I received this product free of charge from From the Meadow for the purposes of this review. The opinions expressed are my own.