So I was craving some garlicky, cheesy buns to have with my pasta dinner the other night. And now being gluten-free, dairy-free & egg-free made that desire feel completely unobtainable. But wait, what's that in the cupboard? A box of
King Arthur Flour Gluten-free Baking Mix
! And that's how it all began.
Checking out the back of the box I discovered a handful of delightfully easy and delicious recipes. One of them was for some mouth-watering
Savoury Biscuits
made with bacon & cheese. But I didn't have any bacon and I can't eat the eggs or cream so I decided I would see if I could make my own vegan version. Bring on the biscuits!
The
recipe
called for bacon & cheddar cheese. I left out the bacon as there wasn't any in the house and opted for vegan cheese instead. Then for the cream; I used plain almond milk. Easy peasy! But wait....2 eggs...what to do? Now with baking sweet treats I could easily substitute apple sauce or banana instead of eggs. But with these savoury biscuits I didn't think the flavours would have complimented each other very well. Enter the flax-egg. If you've never looked up egg substitutes you'd be surprised to find there are actually quite a few of them. And I thought the flax-egg would be a nice addition to the
Savoury Biscuits
; not only for taste, but flax is also nice and healthy
.
To make a flax-egg it's quite simple. Just 1 tablespoon of ground flax and 2-3 tablespoons of water. Mix it up and then wait. Let your flax & water sit for a bit, 10-15 minutes will do, and the flax will slowly absorb the water and you'll have a nice little bowl of flaxy-gooey goodness
.
After mixing my eggs and following the
recipe
on the box, I added some herb & garlic seasoning (I didn't have scallions either) and patted out the dough and cut it into rounds. My mixture made 7 biscuits and the box said 6-8 biscuits so I think I did everything right.
Into the oven they went and then I waited. I baked mine for a little longer than advised only because my oven didn't want to brown them up. But no matter, they smelled divine! When they came out of the oven they didn't quite look like what was on the box. They didn't rise nearly as much as I had hoped. Now I don't think this is because of the mix. I tend to over handle my dough and the flax-egg may have played a part in the lack of fluffiness. But the true test was how do they taste?
A while back I posted about my first attempt at
biscuits
that were more like pucks. So I was really hoping these ones didn't suffer the same fate. But to my surprise they were soft and airy even though they didn't fully rise. No hockey pucks here! And the flax-egg did a great job holding them together. There was no after-taste from the the flax and they were perfectly garlicky and cheesy! So good slathered in vegan butter!
I have to say I was quite impressed that I could take a mix from a box and adjust it to my dietary needs and it still came out great! The kids loved them and now I don't have to pine for biscuits anymore. I can't wait to try and vegan-ize some of the other recipes on the box!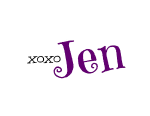 Disclaimer: I received this product free of charge from King Arthur Flour for the purposes of this review. The opinions expressed are my own.