Part of trying to live greener means that we are firm believers in cloth diapers. Now I have been using the same cloth diapers for the past 4 years. If that doesn't explain why I use them then I don't know what will. I'm completely satisfied with my current cloth diaper regime, but I thought it might be nice to give something else a try; to see if I'm missing out on anything.
Glow Bug Cloth Diapers
was started by 2 Canadian moms looking for high quality affordable cloth diapers. When they couldn't find what they were looking for they started their own company!
I was so excited when my little
Glow Bug Diaper
arrived in the mail. I was immediately impressed by the quality of the manufacturing and of course how flippin' adorable it was. I wanted to get it on Alice right away, but of course I had forgotten that they do need a little prep work first. So a couple washes and drys later and we were all set to rock this diaper.
My husband had the honour of the first diaper. I think he might have been a little confused by all the snaps but he did it anyways. Everything was great until we pulled her out of the high chair and noticed she had leaked. Now I can't say if it was the diaper, or the person who put the diaper on her, but no worries, we would try again.
And the second time was a charm! What I loved about the Glow Bug Diaper is the
gusset
all the way around. Plus with the multiple snaps it was easily adjusted to accommodate my little turkey's chunky thighs! I have to say I quite enjoy this diaper since it doesn't have a separate cover it made change time a lot easier and quicker with my wiggly baby! The
Glow Bug Diaper
is considerably less bulky than my current ones which is great for my new walker.
So if you're new to cloth diapering or need to add to your stash, check out
Glow Bug Cloth Diapers
! They are fashionable, affordable and easy to use! All the things a busy parent needs.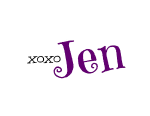 Hey...wait a second...how about a diaper giveaway so you can try one for yourself?! Yippee!