I'm not a big shopper at the best of times, but the Christmas season makes me like it even less. The crowds, the traffic, and the 'Grinch-y' people shoving past you at the mall. Between shopping, untangling lights, wrapping and baking dozens of cookies, there never seems to be a pause button. You can only read so many articles on 'holiday hacks' before you realize that unlike the miracle of Santa getting down a chimney, there is no Christmas miracle for making the holidays less busy. You can, however, find little ways to relieve the stress and smile more and enjoy the season. One way I've found is using free in store pickup. Amazing!
Both
Sears
and
Kmart
offer free in store pickup, letting you shop thousands of gifts online in the comfort of your own home before picking up your items in store in 5 minutes guaranteed (or whenever you're ready). Imagine sitting in your PJ's with a cup of cocoa getting all your shopping done with a simple click of your mouse.With in store pickup you'll avoid lines, busy stores and the wasted time of walking down every aisle. And to top it off, you can have a friend or relative pick up your order and pay in store with cash, if you prefer. What could be easier?
Now it's no question that you should try free in store pickup at
Sears
or
Kmart
but there's now a question of, what will you do with more free time over the holidays? A few ideas include: volunteering at a shelter, making gingerbread houses with the kids or simply putting your feet up and enjoying the view of the Christmas tree.
Learn more at Sears:
http://bit.ly/HL896t
and Kmart:
http://kmrt.us/1bmIoRk
Enjoy a little stress-free shopping...you've earned it!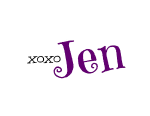 Presented by Mami Innovative Media, this is a sponsored post on behalf of Sears and Kmart. All opinions expressed here are my own.