As an advocate for natural and healthful living, I find myself always on the hunt for products that are harm-free
;
not harmful to me or my children or my planet. I haven't been doing much along the way of beauty lately, only because I don't have much in my vanity and most of the products I've found are either too pricey or just something I wouldn't use.
Madison Street Beauty
was founded to provide environmentally friendly products with all natural and vegan cosmetics. They have quickly become an indie beauty favourite online. And their goal is to make finding natural products as easy and as affordable as possible while providing the highest standards of customer service. Just what I was looking for!
Madison Street Beauty's
dedication to conservation extends so you won't find needless and wastefully extravagant packaging or damaging, chemically filled products being marketed aggressively in an inefficient and ecologically harmful way. And everything they sell is handmade in the USA!
Forest Moss, Full Moon & Garden Bud
Madison Street Beauty
sent me a rainbow of naturally pigmented eye shadows to try out. Each mineral eye shadow is highly pigmented, resists creasing and blends easily with a silky feel. Their handmade eye shadow colours are formulated with natural ingredients and they don't test on animals. Plus they offer a large collection of vegan cosmetics.
I've never used a mineral eye shadow before and I was immediately surprised by the sheen & sparkle of the shadows. They are so saturated with colour that a little goes a long way. Silky and soft, the colours blend easily and it only took a few seconds to add a little sparkle to my lids!
So whether you after some holiday sparkle or just a little everyday glamour, the
Madison Street Beauty
eye shadows are a must have for your makeup bag. You'll be amazed by their seemingly endless array of colour choices and they are just plan fun to use.
And I still can't believe that they are all natural and when you look at the products online the ingredient lists are right in the product description. Amazing! I think some other beauty companies need to take notes.
Can't wait to check out the rest of their product line!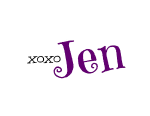 Disclaimer: I am an Affiliate for Madison Street Beauty and was provide this product free of charge for the purposes of this review. The opinions expressed are my own.