So you're dying for some brunch, but you don't want the same old greasy spoon joint. You've got friends with allergies, some vegans and some meat-eaters. Where could you go where everyone can enjoy the food?
Organic Works Bakery
of course!
This past Sunday, Organic Works started their famous
Sunday Brunch
again! With 2 seatings - one at 10am and one at 12pm it was a perfect combination for early risers and the late starters.
What really sets this brunch apart from others is that everything is fresh, homemade and created using the best local and organic ingredients. Plus, there's dishes for everyone! Whether you're gluten-free, vegan, vegetarian, nut-free or a regular omnivore, you had lots to choose from to fill your belly.
From fruits and yogurts, breads and muffins to waffles, sausages and eggs benny you could easily satisfy your breakfast urges. But if lunch was more your thing, how about salads and pasta, roast beef and potatoes, rice pilaf and a veggie bake. So much to choose from! Thank goodness it's all you can eat!
If you didn't make it out yesterday, don't worry....Organic Works Brunch will be coming back the first Sunday of each month! Yay! I know we'll be back for sure. We left stuffed full of nutrient- dense, delicious food and the kids happily filled their tiny tummies too!
Definitely not your average brunch!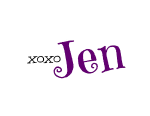 Disclaimer: I am a Brand Ambassador for Organic Works Bakery and was provided this brunch free of charge for the purposes of this review. The opinions expressed are my own.