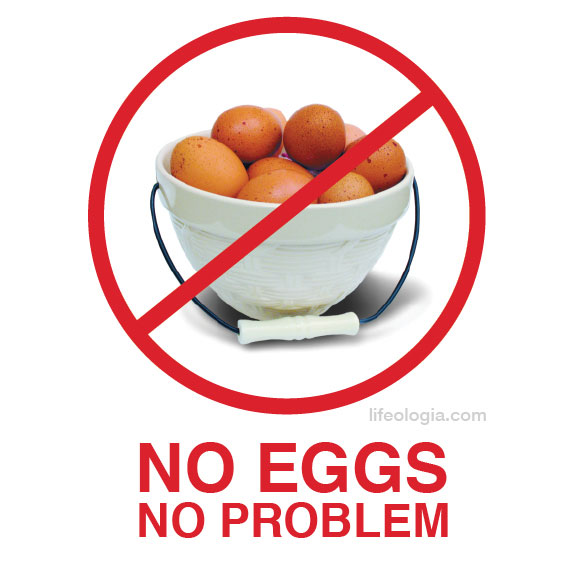 Recently I've learned that I'm allergic to eggs along with a host of some of my other favourite foods. Yes, I liked eggs; scrambled, poached, fried etc. As a main dish it wasn't so hard to give up, but I did find it more difficult to remove them from recipes. So I thought I would share some easy egg substitutions to get through the holiday baking season. I've tried a few and surprisingly they work quite well. Who knew?
Flax Egg - yes ground flax can be used as an egg substitute. I've used it in more savoury dishes as opposed to the sweet. Simply mix 1 tablespoon of ground flax with 3 tablespoons of water an let sit for about 20 minutes = 1 egg. The mixture will thicken up and then can be added to your recipe.
Chia Egg - pretty much the same as the flax egg. However, the chia is pretty much tasteless so I find it can be used in sweet and less savoury items. I've used it in pancakes & muffins and it worked like a dream. Plus you get the added health benefits too! So 1 tablespoon of whole chia seeds + 3 tablespoons of water = 1 egg. Let sit for about 15 to 20 minutes until it's like jelly. Mix occasionally while you wait.
Applesauce - it's fantastic in brownies, muffins and cakes. Adds lots of moisture and some nice flavour too! 1/3 cup of applesauce = 1 egg or 1/4 cup of applesauce + 1tsp baking powder = 1egg.
Cornstarch - it may seem a little strange but I've done it and it works. Check out my post on cookies. Great for puddings & cookies! 1 tablespoon of cornstarch + 2 tablespoons of water = 1 egg.
Bananas - you may already know this one. I used to use them all the time, but alas, I am allergic to bananas. They work great in muffins, breads, brownies and cakes. 1/2 pureed banana = 1 egg (about 1/4 cup)
There are numerous other egg substitutes out there. From tofu to yogurt to water to flour and everything else in between.
So whether you're vegan or just ran out of eggs in the middle of your baking marathon, don't worry...you'll likely have something in your pantry to get you through your recipe.
Check out
Chef in You
for lots of great egg substitutes. Got a fave egg-less tip? Please share.