Well, it's official....the cleanse is over. And surprisingly enough I'm not running off to stuff my face full of food. In fact, I'm kind of sad. The 5-day juice cleanse from
The Pulp & Press Juice Co.
took my mind off food almost completely. Even as I'm busy baking holiday treats today, I'm still not terribly interested in food. I will definitely miss having all my meals planned out for me. Now I have to stock the fridge and start figuring out what I'm going to eat! Luckily,
The Pulp & Press Juice Co
. has given me a post-cleanse menu to ease back into eating.
But I'm sure you're dying to know my overall opinion and my results from my juice cleanse. For anyone just checking out this post, I haven't had anything but cold-pressed, raw, organic juice from
The Pulp & Press Juice Co.
, water and herbal tea for the past 5 days.
So here it goes:
5 -Day Cleanse Results & Revelations
I'm stronger than I thought. I admit there was part of me that didn't think I'd make it through the 5 days without food. I'm still surprised that I made it through.

Stay positive and keep your eyes on the prize. Definitely in moments of weakness, while watching my family enjoy the meal I made for them, remaining positive was a life saver to achieving my goal and staying strong no matter how good their food looked and smelled.

I've lost a few pounds while doing the cleanse. 5.2lbs to be exact, but who's counting? It wasn't my objective to lose weight, but I am definitely happy about the result.

My skin is softer, smoother and more even. I am going to chalk this up to keeping super hydrated plus ingesting tons of amazing vitamins, nutrients and enzymes from the juice.

I'm happier. Yup, you heard me right. Who knew not eating for 5 days could improve your mood? My husband even commented yesterday that I looked happier and more refreshed. Thank you juice!

The worst thing I experienced was caffeine withdrawal during the pre-cleanse preparation. This was a whopping wicked headache that lasted for 2 days. But all is well now, thankfully.

I can survive without a morning coffee. Who knew I could get through my day without caffeine?

In my opinion the key to completing this type of cleanse is proper preparation, hydration, support and dedication and you'll enjoy lots of wonderful health benefits in the process.
So overall, I'm very happy with all aspects of the cleanse. From the juices themselves (which are so freakin' delicious), to the physical and emotional changes and to the support and understanding from The Pulp & Press Juice Co., this entire experience has been amazing.
I encourage you to do some research and learn how you can incorporate juicing into your life. Maybe it's just adding one into your daily routine or doing a full out cleanse. Either way it's good for you in so many ways. I could totally see doing this before your tropical vacation or maybe even your wedding day! Who wouldn't want to be happier, brighter and even a little lighter before the big day?
Remember, you can sign up to do the Community Group Cleanse in the New Year with The Pulp & Press Juice Co. Not quite there yet? I highly recommend watching the film Fat, Sick & Nearly Dead by Joe Cross. You might just end up loving the juice! I know I did!
Cheers,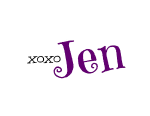 Disclaimer: I was provided this product free of charge from The Pulp & Press Juice Co. for the purposes of this review. The opinions expressed are my own.