I like chips. OK, so I LOVE chips. I'm not ashamed to admit it. Yes I try to live and eat clean. But I have a weakness for chips and snacks. Recently it's been a little harder to feed that need, now that I can't have dairy. You'd be surprised how many chips out there actually use some form of dairy in their flavours.
But, wait...have you heard of Beanfields Snacks?!
They are gluten-free, vegan and have the Non-GMO program seal of approval! Woohoo!
So I was over the moon excited when a huge box of these snacks arrived on my doorstep. And trust me, I dove right in!
Up first were the Unsalted chips. I was thinking plain Jane, tastes like the earth kind of all
-
natural chips. Well, I was way off, given I had scoffed almost the entire bag (yes it was a big one) in just a matter of minutes. I love that
Beanfields
has a simple, natural flavour. I enjoyed them on their own but they're great with any matter of dip or chili or soup. The unsalted ones have a nice hint of bean and an almost nutty taste and compliment any dip or dinner without being overpowering.
Next we had the Sea Salt and Salt and Pepper. These chips are great for snacking and having in your bag for a quick pick me up. Full of salty, savoury goodness they also fill you up since they are packed full of protein & fiber! Awesome!
I saved the Nacho and Pico de Gallo for last. I had heard tales of Vegan 'Doritos' and was anxiously awaiting to try them for myself.
My husband and I waited until the kids were asleep (we didn't want to share) and sat in front of the fireplace with our bag of Nacho chips. We both raised a cheesy triangle to our mouths and synchronized our crunches. HEAVENLY! I think I may have had an out-of-body experience. I had gone without Nacho cheese corn chips for so long and here, in my living room was a bag of delicious, chessey- goodness that was not only tasty, but also healthy?! Could this be true? Was I dreaming?
The Pico de Gallo was equally as fantastic as the Nacho. A little zestier and tomato-y-er; they were lovely. Needless to say, we ate through our monster box of chips in record time. And really, I enjoyed every bite. I would take any flavour, anytime, anywhere.
Now, I don't know if I should be sharing this review with the world. I really would like to keep these chips all to myself.
So, I guess you could say I like Beanfields...a LOT!
Now I'm wondering if I could survive on Beanfields alone!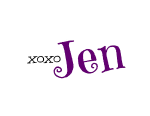 Disclaimer: I was provided this product free of charge from Beanfields Snacks for the purposes of this review. The opinions expressed are my own.