A quick recap from Day One - I did feel a bit on the tired side for most of the day. But I can't really say if it's from the cleanse or from running around all weekend with 2 kids. Most Sundays I'm tired, so who knows. I made it through the day without caffeine or food and felt pretty good.
But then came dinner time. My husband had roast chicken, potatoes and green beans all set for him and the girls. The smell was divine. My mouth watered and it was all I could do not to steal a piece of chicken from my kids. My body wasn't telling me I was hungry, as the juices are surprisingly filling and satisfying, it was a psychological thing. Not chewing or eating at dinner felt kind of weird. But eventually after my dinner juice and an herbal tea, the craving disappeared. I felt full well after supper and didn't feel like I needed my last bottle of juice. But I drank it, of course, and enjoyed every last drop of the Red Monster.
Here I am on Day 2; still no caffeine or food and just about to dig into my second juice of the day, the Beta Blaster. It's bright orange and it's made from apple, carrot, beet, lemon & ginger. I have a feeling this is going to give me a boost this afternoon!
Christian - the resident juice-ologist from
The Pulp & Press Juice Co.
dropped of my juice last night. And what a great support he's been. He answered all my questions and genuinely wanted to know how I was doing. Along with the juice, you also get some great instructions on how to do the cleanse. Each day has it's own little menu of what juice to have and when and some great tips on the detox process and beating cravings. For a virgin cleanser, I definitely don't feel alone or overwhelmed.
Now I may end up eating these words in a couple days, but so far it's been great and not nearly as difficult as I had thought! And who knew I could get up and moving without my morning coffee?!
And there's something else super cool I wanted to tell you....
The Pulp and Press Juice Co.
is doing this amazing
Community Group Cleanse
in the New Year!
"250 People. 5 Days. 1 Goal. To feel Amazing!
Join The Pulp & Press Juice Co., as they take 250 Londoners on a journey to recharge, reenergize, and reset their bodies with one goal in mind. To feel AMAZING!"
Don't think you can do it alone? Well you don't have to with the Community Group Cleanse. Grab some friends and sign up today! The group cleanses are being held in London, ON and Toronto, ON. How awesome!
Have you ever done a cleanse? Did you make it through? How did you feel?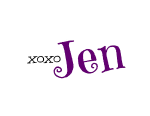 Disclaimer: I was provided this product free of charge from The Pulp & Press Juice Co. for the purposes of this review. The opinions expressed are my own.