It's the start of Day 4 of my 5-Day juice cleanse from
The Pulp & Press Juice Co
! And honestly, I can say no complaints this far. Really...I mean it! I'm happy, I have energy, I have lost a few pounds and I'm getting rid of lots of toxins from my body, what more could I ask for?!
A little recap from Day 3: Yesterday was the first time I noticed I was hungry. Or should I say, due for my next juice. Just a little rumble in the tummy and when I checked my watch it was just about juice time. The 5-day cleanse consists of 5 raw, organic, cold-pressed juices each day. I try to take them at 8am, 11am, 2pm, 5pm and 8pm...give or take a bit. I've noticed the times I'm most hungry for the juice seem to be the 11am and 2pm mark. This was easily taken care of by some herbal tea or my next juice meal. Yesterday was also the first time I really noticed a surge of energy from the juice. Within minutes of consuming my liquid meal I could physically feel the energy coming back to all parts of my body. It's such an unbelievable feeling. The surge of power flowing through every ounce of your body is so invigorating. Even more amazing is the fact it's all from the pure nutrients of the fruits and veggies. No caffeine, no stimulants, just exactly what your body needs.
Oh yeah, one more thing...
*TMI warning*....one of the added 'bonuses' you could say is you don't really have bowel movements. I know it sounds creepy and gross, but your body essentially absorbs everything from the juice so there's very little waste. Pretty amazing!
So Day 4 brings on four green juices and one red one. Lots more detoxifying happening today! Yay!
At this point now I'm more concerned with what my first meal will be on Friday. After nothing but pure vitamins and nutrients from the juice I'm really focused on what I will be putting into my body once I start eating again. This is going to be a tough call!
But for now... my lunch time juice. How about a little
Green Glow
to get my motor running?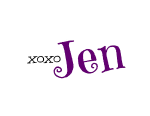 Disclaimer: I was provided this product free of charge from The Pulp & Press Juice Co. for the purposes of this review. The opinions expressed are my own.