My winter wardrobe is the pits. I'm not ashamed to say that I need some style assistance. I thought what better way to spruce up my winter wear than a great hat! But I didn't just want a regular old tuque
; i
t had to be practical, but fun and stylish too. And who better to help me with that vision than
Kimberly Poole Designs.
Kimberly Poole Designs
is a locally owned business by one super busy mom - Kimberly Poole. She specializes in trendy crocheted accessories. From hats & gloves to jewellery and clothing, this gal does it all.
I love all the items in her
shop
, but nothing seemed to be quite what I was looking for. So a custom design it was! I found a hat on Pinterest (surprise) that I loved and sent Kimberly a picture. She immediately responded and we chatted back and forth deciding on colours and design. And that was it. In about a week she had whipped up my new chapeau and I was so excited when I picked it up. I was amazed how she could easily copy the design from a photo and completely brought my vision to reality.
This handmade slouch hat is perfect for everyday wear. I love it's versatility and it' lightweight and the perfect addition to my wardrobe. From taking the kids to school to running to the grocery store it's perfect. And yes I even use it just to cover up a bad hair day or my unwashed tresses.
So if you're looking for something unique and handmade check out
Kimberly Poole Designs
. She has lots of fabulous accessories in her
Etsy shop
. And if you can't find what you're looking for, drop her a line. She loves doing custom pieces!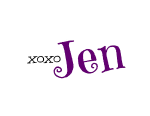 Disclaimer: I was provided this product free of charge from Kimberly Poole Designs for the purposes of this review. The opinions expressed are my own.