Pssst.....
Guess what?
Organic Works
has a new bread in the works. And well, I'm just so excited I had to give you a little peak at this new loaf.
It's made with Buckwheat, Quinoa Flakes and a whole lotta love! I was lucky enough to try one of the test loaves last week. It was still warm when I picked it up. Heaven!
We were going to save this special treat for dinner, but we couldn't wait that long. We dug into this hearty loaf and almost devoured the entire thing in mere minutes.
The Buckwheat gives such a lovely toasted and almost nutty flavor, without nuts of course. And the quinoa flakes are fairly neutral tasting and let that buckwheat shine through. The flakes are essentially just flattened out Quinoa, so they add all those lovely nutritional benefits but in a flake form.
I found the bread to be chewy & moist and full of flavour. Perfect for a sandwich or with your bowl of soup! Bet you can't wait to try some!
The bakery's talented bread makers are still tweaking the recipe a bit to make sure everything is just right. So stay tuned and I'll let you know when you can expect to see this delicious new creation on the shelves!
Cheers,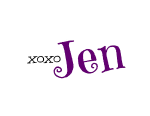 Disclaimer: I am a Brand Ambassador for Organic Works Bakery and received this product free of charge for the purposes of this article. The opinions expressed are my own.