It's the middle of winter, the air is cold, dry and harsh. You slather on cream after cream and try to keep your skin moisturized and hydrated, to no avail. Even running your humidifier seems to do little to keep your house and body moisturized. So how to you keep that lovely face of yours from flaking, peeling and feeling like it just might crack?
Well, oil it! That's how!
Now I've always been a big fan of coconut oil for just about everything my face included. But with this bitter, arctic-like winter we've been having, I've found that I can't quite keep up with the dryness.
That is until I tried the
Mad Hippie Facial Oil
! This small bottle is jam packed with the ultimate mixture of natural anti-oxidants.
We're talking Argan Oil, Pomegranate Seed Oil, Blueberry Extract, Camu Camu Fruit Extract, Goji Extract, Sea Buckthorn Berry Extract and the list goes on! Just take a peak at the ingredients and the extensive list of vitamins, fatty acids and antioxidants they managed to squeeze into this product.
I've been using it now for just under 2 weeks and can't believe how well it works. It's taken care of those pesky dry patches on my cheeks I get in the winter. My skin feels incredibly smooth, supple and refreshed after I apply it. And the moisture lasts all day. I think my fine lines and wrinkles are even shrinking and I swear that little brown spot (we'll call it sun damage, not an age spot) is even lightening!
But don't let the word oil scare you. This luxurious
elixir
nourishes your skin without clogging pores or feeling greasy. The oil comes in a convenient dropper and it's very light and absorbs quickly into your skin. I use it right when I hop out of the shower while my skin is still a touch damp and while my pores are still open. It soaks right in and my face doesn't feel the least bit tight or dry.
Mad Hippie
takes skin care very seriously and they only use the finest natural ingredients. They put so much thought and effort into each product that they even offer a 100% money back guarantee. But that's not all, Mad Hippie also takes they're responsibility to the planet very seriously. They recently switched to using some of the only BPA-free, recycled/fully recyclable airless pumps on the market and now print entirely with soy inks using 100% wind energy (RECs).
Mad Hippie
is always working on ways to further reduce their carbon footprint and impact on the environment.
So I guess you could say it was love at first try! I really can't say enough great things about this wonderful product. My only complaint is that the Facial Oil doesn't come in a giant tub for full body moisturizing!
But wait....there's one more thing. Want to try some Mad Hippie Facial Oil for yourself? Well, here's your chance. Enter below to win a bottle of Facial Oil and see for yourself why I can't stop gushing!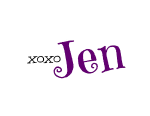 Disclaimer: I was provided this product free of charge from Mad Hippie for the purposes of this review. The opinions expressed are my own.
a Rafflecopter giveaway