Do you ever have one of those days? You know the ones; you're feeling blah, boring and like you just want to hide in a cave. I know it may sound silly, but sometimes adding a little sparkle to your everyday wardrobe can
be the perfect pick-me-up
!
As a busy mom of two I have very little time for myself, especially to spend on getting fabulous. I don't want to put on my good jewellery to take the kids to school, but a little bling now and then never hurt anyone either. Solution? Check out these gorgeous
Leaf Cluster Stunner Earrings
I received last week from
Majestical Jewelry
. The perfect accessory to help chase away my winter blahs.
These silver-toned fashion earrings are fully of shine and dazzle and they hardly weigh a thing. Each earring has four gorgeous leaves that are perfectly hinged to flutter and flow as you walk.
I threw on these lovely earrings with jeans and a t-shirt and hit the grocery store. I felt like a million bucks without spending it. I picked up the kids, made dinner and walked the dogs and they never once felt uncomfortable. I can't wait to wear them in the Spring and Summer. How cute would they be with a great blouse or a breezy summer dress?
They're the perfect accessory for barbecue's and bonfires; from play date to date night.
I highly recommend checking out the
Majestical Jewelry
website. You'll be blown away by their selection of gorgeous jewellery! From fashionably affordable to gorgeous gems & stunning sterling silver, there's something for every taste and budget.
So if you need a little pick me up or just want to treat yourself to something special,
Majestical Jewelry
really it the place to shop. And best of all, you can order right from your living room and it will arrive on your doorstep in just a couple days. Who doesn't love shopping in their pyjamas?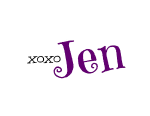 Cheers,
Disclaimer: I was provided this product free of charge from Majestical Jewelry for the purposes of this review. The opinions expressed are my own.