So it's been about 4 months since we started our little
Wood Worm Farm
. You may remember my excitement when our new friends arrived back in
November
.
First floor is almost full!
I thought it might be a good idea to give you a little update on our wiggly friends. I'm happy to report they are alive and well and composting away. I love opening the bin and seeing it wriggle and squirm. It's like they know I'm about to feed them.
A few things I've learned over the past few months from my worms:
Our house is exceptionally dry in the winter, to the point I've had to water my worms
Things can sprout in the poorest conditions - can't believe what's sprouted in that dark little box
The ends of my green beans look almost exactly the same after a few weeks in the box
My worms LOVE the pulp from my juicer
Worms are pretty low maintenance and a great pet for people who don't like to cuddle
Happy Wigglers!
In a few more weeks our
Wood Worm Farm
will be full enough to add another floor to their cedar cottage. I can't wait to expand their house and check out the gorgeous fertilizer they have created. I've already stuck my hands in and I'm so excited to add this stuff to my Spring plantings. Oooh I can't wait!
Yes, I like dirt and worms!
Is that weird?
Cheers,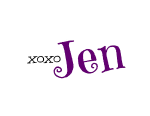 Disclaimer: I received this product free of charge from Wood Worm Farms for the purposes of this review. The opinions expressed are my own.