You may not be aware, but May is Celiac Awareness month. And what better way to celebrate (yes I said celebrate) than with a giveaway from my friends at
Glutino
! As much as I miss wheat, I'm super excited that there's so many great companies out there now offering delicious gluten-free products to those who can't have wheat. I'm pretty sure everyone knows someone who's been affected by Celiac disease or gluten intolerance. And even if you haven't, wheat isn't good for anyone anyways (don't get me started on that) so I'm glad there's companies out there that can make some of my favourite foods sans wheat.
Now before I get to the giveaway part, I wanted to share with you some amazing tips from the
Glutino
Guru's that you may not know:
Slathering on sunscreen? Beware of hidden gluten! Sometimes, topical hair and skin products can pose a problem for people living with celiac disease. That's because products like sunscreen and hairspray use gluten as a binding or thickening ingredient. Be careful when spraying these gluten-full products as it can result in accidental ingestion of gluten. Just like you would a menu or food item – read the labels and look for a natural, gluten free option. – Lauren Lucille Vasser, Beauty Guru
Dining out? Don't forget to pay compliments to the chef! If you have celiac disease, you may be tempted to end your meal with the flourless chocolate cake, which seems like a safe, gluten free choice as it's made with sugar, melted chocolate and eggs. But beware! While there is no gluten in the recipe, many pastry chefs dust the pan with bread crumbs or flour to make it easier to remove the cake once it's baked. How can you know for sure? Always request to speak with the chef. Start by praising the gluten free menu (I'm sure they don't get this as often as they should) and then ask all of the right questions! Then you know exactly how your food is being prepared – and they know to be extra, extra careful. – Beth Hillson, Cooking Guru
No gluten? No carbs? Big problem! Having celiac disease and living gluten free doesn't mean living carb-free (though that doesn't mean it's not a common misnomer). Incorporating carbohydrates into a gluten-free lifestyle is important for people living with celiac disease. Carbohydrates are essential for maintaining energy, especially if you are active. Fuel up for a workout with gluten free versions of pasta and bread (just be sure that you're not eating these things 5 minutes before you leave for the gym…)! – Dasha Gaiazova, Fitness Guru
Think twice before you pucker up! Many lipsticks and lip glosses have a hidden ingredient: gluten. Using gluten-full products on your lips is an easy way to accidentally ingest gluten (ladies, if your man is gluten free, seek out a gluten free lipstick or gloss). They're not hard to come by, trust me! – Lauren Lucille Vasser, Beauty Guru
Cooking at home? A common misconception is that gluten can be cooked off by heat. This is dead wrong! Scrubbing with soap and hot water is the only way to remove gluten, especially from surfaces like grills and pans. In addition, porous materials like cutting boards and Teflon coated pans cannot be cleaned sufficiently. Consider buying a second set, label them gluten free, and don't use them for preparing anything with gluten. – Beth Hillson, Cooking Guru
I don't think I even thought about the lipstick or sunscreen, you? OK, so now for the best part!
Glutino
has offered up a fabulous good basket for me to raffle off to my readers.
One lucky person will

receive a prize pack including the following Glutino products, in honor of Celiac Awareness Month:
• Pretzel Chips
• Instant Pancake Mix
• Rosemary & Olive Oil Crackers
• Cinnamon and Sugar Bagel Chips
• Wafer Bites
• Double Chocolate Chip Cookies
• Gluten Free All Purpose Flour
• Glutino SWAG
All you have to do is enter below: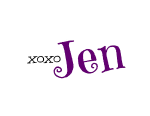 Disclaimer: I was provided this product free of charge from Glutino for the purposes of this review/giveaway. The opinions expressed are my own.