I love getting packages in the mail! And my most recent free trial from Influenster was lots of fun. Yes, they are press-on nails. But no...not like those old ones us used in high school. Not messy glue and nails popping off every 5 minutes.
I was a little skeptical at first but after testing out these babies I have to say I love them!
The most difficult part was sizing each of my fingers. And really, that probably took a whole 2 minutes. After that, putting them on was a breeze. Within 5 minutes I was done. No waiting for polish to dry or cleaning up nail polish off my finger tips. These nails are definitely press & go!
So yes, I received these press-on nails free of charge to review, but I can tell you honestly that I am really impressed with them! Even my husband commented..."Well, that's better!"
So if you're like me with zero time to paint your nails or let them dry, then definitely give the Impress Manicure a try. You won't be disappointed!
Cheers,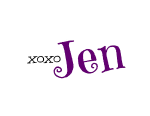 Disclaimer: I received the #impressmaniucre Vox Box from Influenster, on behalf of Broadway Nails for the purposes of this review,
the opinions expressed are my own.