I'm happy to report that after my photo shoot last night with
Lainie Hird Photography
that I'm still alive and well. Yes, there was some concern on my part that I might spontaneously combust while having my picture taken. Or maybe a giant asteroid would come down screaming from the sky and land on top of me while I was saying cheese.
OK, let me explain. I DO NOT enjoy having my picture taken. I'm a super shy, self-conscious introvert who's always the one behind the camera. So needless to say, willing going to have my picture taken on my own was WAY out of my comfort zone. I had no family or kids or pets as a buffer....just me & Lainie and her camera. AHHHH!
After meeting
Lainie
, I immediately felt more relaxed. She has this sweet & calming vibe that definitely helped ease my nerves. I've always had this weird photo issue for as long as I can remember. The moment someone says SMILE I get this stupid look on my face; a weird eye thing and a crooked smile. So I've always just stayed behind the camera to avoid those terrible pictures.
Luckily for me....and you, Lainie was able to keep me relaxed and distracted enough to get some fabulous photos. From walking through farmer's fields to wading through a river, we explored some pretty amazing backdrops. And yes there may have been some tiny furniture & kittens involved!
I have to say, waking up this morning and seeing a couple of Lainie's shots made me feel happy and empowered. Working with her was a delight and I can't wait to get the opportunity again. I know it's just a picture, but I highly recommend doing a little shoot just for you. Whether it's just a portrait or head shot or maybe even a boudoir session; having a few moments of piece and beauty captured on film can really do wonders for your spirit.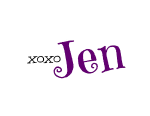 Disclaimer: A huge thanks to Lainie Hird Photography for my photo shoot. I did not receive compensation for this post, I just really enjoyed my experience and wanted to share.